Maximizing the socio-ecological impact of responsible businesses in emerging markets
MOSS is a consultancy and financier that makes cutting-edge scientific knowledge accessible through practical tools, workshops, and mentorship programs that help tackle the root causes of societal problems.
Helping businesses tackle societal issues
Every year hundreds of thousands of organizations pursue responsible business objectives to tackle important and urgent grand challenges such as poverty, inequality, and environmental degradation. That's awesome.
Unfortunately, the same strategic due diligence that they would exercise for, say, new market entrance, is not employed in determining where and how to tackle these societal issues. In doing so they tend to address the symptoms of problems, which means that at best they waste valuable resources without creating meaningful change and at worst they validate the problem by creating vested stakeholder interests in its continued existence.
Everyone has good intentions. No doubt. However, when it comes to combining the direct and tough business world with the complex and delicate socio-ecological world through responsible business, even the best intentions can have worse outcomes.
Cultivating resilience through systems thinking
Responsible businesses and their stakeholders need a mindset change.
Viewing ingrained socio-ecological problems from a systemic perspective allows businesses to engage them more effectively. That requires understanding the interdependencies and dynamics between all the factors that lead to unwanted system behavior and identifying the most effective leverage points to realize change.
Businesses that do so design various kinds of interventions at different levels so that as many people as possible benefit socially, environmentally, and economically.
That's easier said than done, but we can help you with that. It's what we do.
Vision & Values
Our vision is to eliminate the root causes of societal problems.
What we do
Obsess over systems
Respect cultures
Embrace cutting-edge science
High-five
Build resilience
Blow minds
Facilitate change
Social innovation
Exceed expectations
Party. Hot Rod styles
What we don't
Sacrifice quality for profit
Ignore grand challenges
Lose at Catan
Harm, hog, or hide
Compromise our values
Take life too seriously
Resist cake
Short-terminism
Work alone
Flat Earth theory
Who we've worked with
Although our core clientele are responsible businesses such as social enterprises (SEs), we leverage multiple intervention points within the systems we are active. This means that we work with a variety of different organizations across sectors such as universities, government institutions, and NGOs.
Universities
Rotterdam School of Management Erasmus University
Top-10 EU business school who's MSc.GBS, of which Steve is the Academic Director, is the world's #1 CSR master-level program. MOSS is closely connected to RSM's professors and research centers.
Visit Website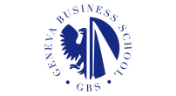 Geneva Business School
International education institution with a campus in Myanmar focusing on delivering business education through qualified business leaders. MOSS delivers MBA-level (social) entrepreneurship and innovation education in Yangon.
Visit Website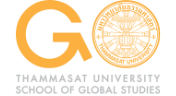 School of Global Studies Thammasat University
Thailand-based academic institution tackling complex global issues through collaborations with professional communities. MOSS delivers a Systems Thinking course in the MA program in Bangkok.
Visit Website
Accelerators & Incubators
Rise Impact
Thailand-based catalyst for social entrepreneurship through consulting and accelerator services. MOSS provides workshops in its Bangkok incubator program.
Visit Website
One To Watch
Impact investor and accelerator for innovative small and growing businesses in frontier markets. MOSS provides workshops in its Yangon accelerator program.
Visit Website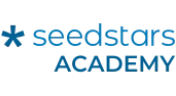 Seedstars Academy
Entrepreneurship training program of the global impact investor and accelerator for emerging market change makers. MOSS provides workshops in its Yangon academy program.
Visit Website
---
As we enter the Decade of Action for the Sustainable Development Goals (SDGs), there is an urgent need for innovative responsible business solutions that effectively transform systems for more sustainable societal outcomes.